Kevin D. Heard, Attorney
Serving Clients Throughout the Huntsville, Alabama Area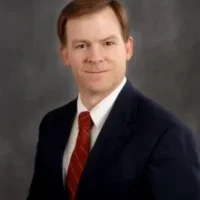 Summary
Attorney and business leader with a demonstrated track record of managing people and diverse teams to achieve overall goals and objectives.  Core competencies include over 34 years of actively providing clients legal advice on business and commercial transactions, regulatory compliance, financial analysis and litigation.
Career Experience
HEARD ARY & DAURO, LLC, Huntsville, Alabama
Managing Member 2008- to Present
Practice Areas
Asset Protection
Business Transactions
Business/Commercial Litigation
Bankruptcy
Commercial Negotiations
Commercial Restructuring
Examiner
 General Corporate Law
Insurance Disputes
Mergers & Acquisitions
Probate Matters
Wills, Trust & Estates
Trustee Sub-Chapter V Bankruptcy Trustee
Mr. Heard is the managing member of the law firm of Heard, Ary & Dauro, LLC.  Previously, he served as the managing member of Heard Ary, LLC from 2008 to 2015. Prior to forming Heard Ary, LLC he managed the law firm of Heard & Associates, LLC from 1995 to 2008.
Mr. Heard has extensive experience in handling complex commercial transactions including business bankruptcies and reorganizations for both debtors and creditors.  Mr. Heard has represented a number of mid-size businesses involved in all aspects of the economy from health care, government contracting, defense, internet sales and marketing, to construction, trucking and retail sales.  Mr. Heard has represented each of these types of companies in various commercial transactions including contract negotiation and interpretation, debt restructuring, analyzing cash flow requirements and projections, buy-outs, wind-ups, and the purchase and sale of assets.  Mr. Heard also has extensive experience in civil litigation representing both plaintiffs and defendants.  Mr. Heard has been lead attorney and litigated numerous cases involving issues such as breach of contract, corporate oppression, insurance disputes, civil conspiracy; minority shareholder rights; fraud; suppression and a variety of business torts.  Mr. Heard has also served as an examiner, with special powers, under which he oversees the distribution of funds to various creditors.  Mr. Heard also serves as a Sub-Chapter V Bankruptcy Trustee.
Mr. Heard has been board certified in Business Bankruptcy by the American Board of Certification since 2000.  Certification means that Mr. Heard has met rigorous, objective standards relating to experience, continuing legal education in bankruptcy law, integrity and peer review in addition to demonstrating a sophisticated understanding of bankruptcy law.  In addition, Mr. Heard was recognized during 2010-20 as a "Super Lawyer". Super Lawyers is a listing of outstanding lawyers from more than 70 practice areas who have attained a high degree of peer recognition and professional achievement.
Other Work Experience
Good Samaritan Hospice of Madison, Inc. 
From 2009 to 2020 Mr. Heard served as corporate counsel and chief financial officer for Good Samaritan Hospice of Madison, Inc.  As corporate counsel Mr. Heard worked to ensure that the company remained in compliance with health care related laws and regulations including Medicare, Medicaid and employment laws.   As CFO, Mr. Heard was in charge of the financial management of the company and supervised accounting, budgeting, accounts payable and tax planning for the company.
4M Research, Inc.
2011 to Present.  Mr. Heard serves on the board of directors for 4M Research which is a Woman Owned Small Business that provides global technical, logistics and training and support for a variety of customers across the Federal sector on an international basis.
Watson Gammons & Fees, PC.  (1992-1995)
Huntsville, Alabama
Carlton Fields Ward Smith & Cutler P.C.  (1988-1992)
Orlando, Florida
Law Clerk:  Honorable Thomas Virgil Pittman (1987-1988)
United States District Court
Southern District of Alabama.
Education
Cumberland School of Law
Samford University (1987)
Graduated Cum Laude
Honors
Associate Editor on the Cumberland Law Review
Samford University Curia Honoris
Florida State University – Tallahassee Florida (1984)
Bachelor of Science – School of Criminology
Professional Activities
The Alabama State Bar
The Florida Bar
Huntsville-Madison County Bar Association
National Association of Consumer Bankruptcy Attorneys
Huntsville/Madison County Chamber of Commerce
Legal Services Alabama
Organization Supporting Business Owners
Admitted to Practice
State of Alabama (1992)
Supreme Court for the State of Alabama
United States District Courts for the Northern, Middle and Southern Districts of Alabama
State of Florida (1987)
United States District Courts for the Northern and Middle Districts of Florida
Eleventh Circuit Court of Appeals
Fifth Circuit Court of Appeals
Sixth Circuit Court of Appeals